In September, M. Holland was proud to announce that it had reached a preliminary agreement to acquire Polymer Z, which distributes engineering resins and polymers for automotive industry. That acquisition is now complete and by combining Polymer Z with M. Holland's already existing automotive business the new entity is now known as M. Holland Automotive Group.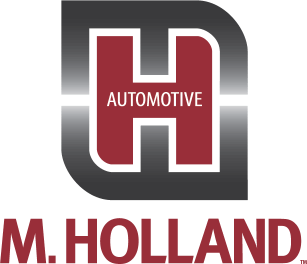 With the addition, M. Holland, already a leading plastic resin distributor expands its capabilities to better service the automotive customer base as well as enhanced access to the automobile industry. The M. Holland Automotive Group will be led by John Zessin who was not only the Founder and President of Polymer Z but whose entire career has been in the automotive industry.
The acquisition accelerates our penetration in the automotive market, which is a priority for many of our strategic supplier partners. – Edward J. Holland, M. Holland President/CEO
To learn more about and contact the M. Holland Automotive Group visit MHolland.com's new Automotive Industry page.
---
If you would like to learn more about M. Holland and the plastic resin solutions we provide, submit a form and an M. Holland representative will follow-up with you.
---
If you enjoyed this Plastic Resin article, please check out some related previous posts
Do Regulatory Documents Have a Freshness Date?
M. Holland Credit Analyst Becomes a Member of Exclusive Credit Group
M. Holland Commercial Development Program: The First 30 Days
M. Holland Company Exhibits At MD&M West 2016 Expo
Women in Plastics: One Manager's Perspective on A Career in A Male Dominated Industry
Information Technology: 2016 Trends and the Impact on the Plastics Industry
Millennials Perspective of Working in the Plastics Industry
Black Specks in Plastic Parts and the Common Cures
M. Holland Believes in the Power of Giving Back Through Corporate Charity Program
John Zessin Talks About the Future, His Vision for M. Holland Automotive